PRODUCT SHOW Professional air filter manufacturers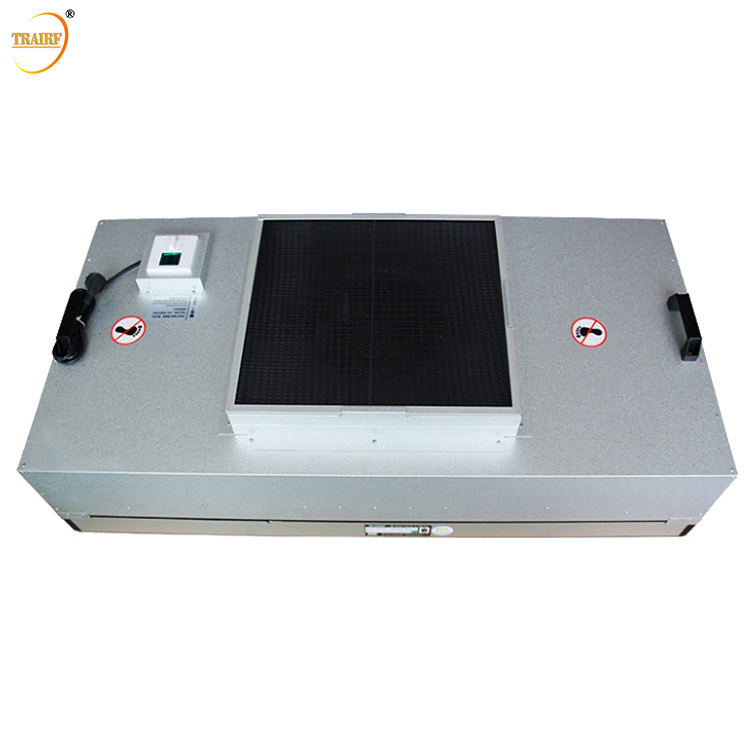 Class 100-100,000 Fan Filter Unit for Clean Room
Category:Purification Equipment
HOT line: +86 028 83005623
Mobile : +86 13908212088 (Mr Li) +86 18980021527 (Ms Heng) +86 13882185117 (Ms Phoenix Jiang)
Skype: Phoenix Jiang Air Filter
Tel:028-61295169 Fax:028-61292511

Detailed introduction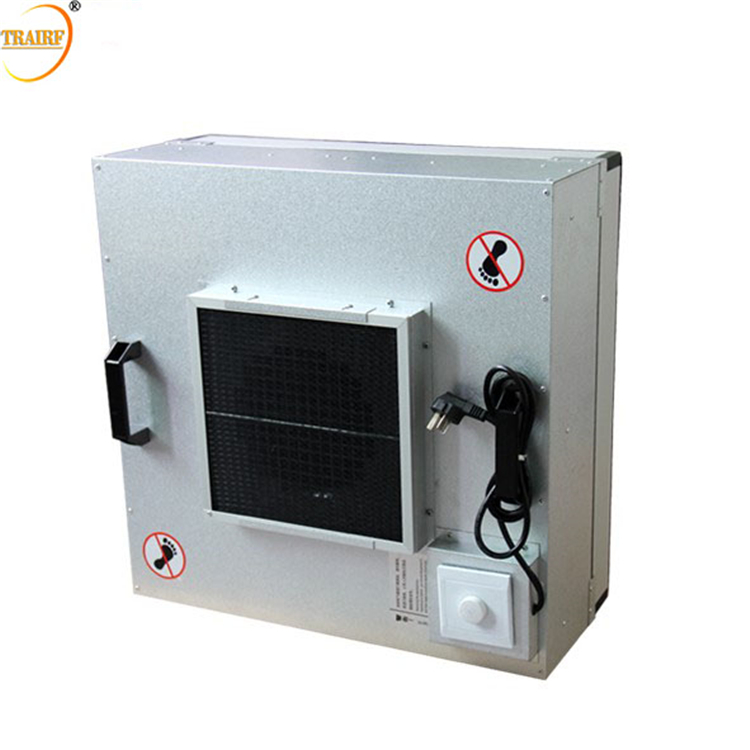 Class 100-100,000 Fan Filter Unit for Clean Room
TRAIRF® Fan Filter Unit (FFU) is a of typeof motorized air filtering equipment. It is used to supply purified air toclean-rooms, laboratories, medical facilities or micro environments by removingharmful airborne particles from recirculating air. The units are installedwithin the system's ceiling or floor grid. Large clean-rooms require aproportionally large number of FFUs, which in some cases may range from severalhundred to several thousand. Units often contain their own pre-filter, HEPAfilter and internally controllable fan air distribution.
◆ Low cost
◆ Easy to installation
◆ Low vibration, low noise
◆ Equal velocity, FFU Motor can be adjustable
◆ FFU Main body and HEPA Filter can be separable, easy to replace
Application:
TRAIRF® FFU Fan Filter Units are designedindustries such as semiconductor, electronic, pharmaceutical, medical, biotech,aerospace, automotive, food processing and paint facilities.
Efficiency:
Class 100 ,Class 1000-100,000
Frame:
Coated aluminium zinc plate and AluminiumAlloy main body materials are available.Choose FFU Body material according toservice environment.
Parameter:
Model

Parameters

TR-FFU-F1

TR-FFU-F2

TR-FFU-3

TR-FFU-F4

TR-FFU-F1X

TR-FFU-F2X

TR-FFU-3X

TR-FFU-F4X

Nominal Volume (m3/h)

200

1800

1000

900

Noise Db(A)

54-60

HEPA Filter Efficiency

≥99.99% ~ 99.9995%(@≥0.3μm)

Motor Power

AC220V±10%,1φ,50HZ±2HZ

Input power (W)

180

180

145

75

L*W*H

Envelop Dimensions(mm)

1220*610*390

1170*570*340

610*610*390

570*570*340

Hepa Filter Specifications (mm)

1220*610*69

1170*570*69

610*610*69

570*570*69

Pre Efficiency Filters Specifications(mm)

495*495*21

495*495*21

395*395*21

395*395*21
Special Size can be customized
ABOUT Purification Equipment
HOT line

+86 028 83005623

Mobile : +86 13908212088 (Mr Li) +86 18980021527 (Ms Heng) +86 13882185117 (Ms Phoenix Jiang)
QQ : 491647394 453565853 Skype: Phoenix Jiang Air Filter
Tel: +86 028 8300 5623 Fax:028-61292511
Address: No.740 Baiyun Road, Xindu East Industrial Park, Chengdu City, Sichuan Province, China

PAY ATTENTION TO US

Chengdu Tianrui Air Purification Equipment Co.,Ltd Copyright © 2018 trkqjh.com .All Rights Reserved. Technical support:

cdqzx.com