PRODUCT SHOW Professional air filter manufacturers
Paint Stop Filter
Category:Filter Material
HOT line: +86 028 83005623
Mobile : +86 13908212088 (Mr Li) +86 18980021527 (Ms Heng) +86 13882185117 (Ms Phoenix Jiang)
Skype: Phoenix Jiang Air Filter
Tel:028-61295169 Fax:028-61292511

Detailed introduction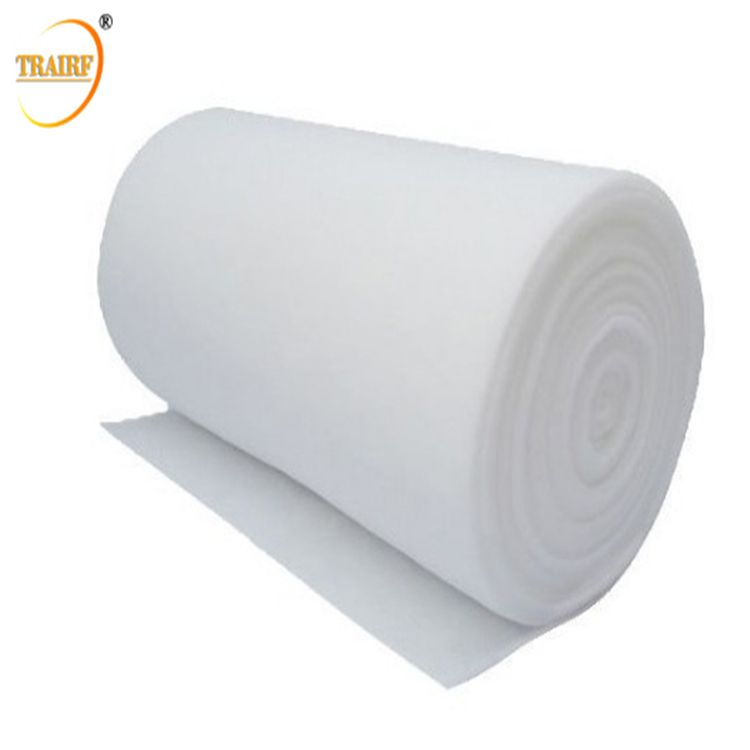 Paint Stop Filter
Description
Paint Stop Filter Media mainly absorbs the largerparticles to prevent the early ceiling filter block,it is made from hardenedfiber,the hardness and density are better than the normal products,the primaryfiltration efficiency and the air flow rate have been increased.
Application:≥ 5um,filter dust especially used inthe train or the subway,where the place has air-conditioner,pre-filter throughair filter program.
◆ Type:padsor rolls size
◆ Media:syntheticfiber with gradual density
◆ Washable:about2-3 times.
Air inlet filter media parameter list:
Type

TR-120G

TRF-120G

TRF-150G

TR-200G

Thickness

5mm

10mm

12mm

18mm

Air Velocity

1.5m/s

1.5m/s

1.5ms

1.5m/s

Air Flow Rate

5400m3/h

5400m3/h

5400m3/h

5400m3 /h

Medium Arrestance

70%

70%

70%

70%

Initial Resistance

20

20

25

30

Final Resistance

150

150

200

250

Dust Holding

450g/m2

450g/m2

520g/m2

550g/m2

Filtration Class

G2

G2

G3

G4

Standard Size

1*20m,1.25*20m,2*20m
ABOUT Filter Material
HOT line

+86 028 83005623

Mobile : +86 13908212088 (Mr Li) +86 18980021527 (Ms Heng) +86 13882185117 (Ms Phoenix Jiang)
QQ : 491647394 453565853 Skype: Phoenix Jiang Air Filter
Tel: +86 028 8300 5623 Fax:028-61292511
Address: No.740 Baiyun Road, Xindu East Industrial Park, Chengdu City, Sichuan Province, China

PAY ATTENTION TO US

Chengdu Tianrui Air Purification Equipment Co.,Ltd Copyright © 2018 trkqjh.com .All Rights Reserved. Technical support:

cdqzx.com